If the archetypes of the sales people die hard, we forget that there are very different positions, but especially very heterogeneous profiles and that will necessarily agree more or less according to the missions. In fact, from the lonely salesperson to the bank advisor, there are few things in common, and it is precisely these differences that make it interesting to look for the right profiles, to find what motivates them and how to help them. to be more efficient.
THE COMMERCIAL IN THE FIELD OR LONESOME COW-BOY
The field salesman is a bit of a lucky-luke for whom the company's turnover resonates like a bonus on an outlaw. He therefore seeks to fulfill his sales objectives and collect the results. As its title indicates, it is 98% of the time in the field. He is both an effective link between the company and its customers and a representative of the brand of product or service he is responsible for.
He is an agent who enjoys good working conditions and who is fully dedicated when his compensation is a real reward for his efforts.
How to pay a field commercial?
Companies often choose the commissioning model or the sales versus target bonus to define their compensation. But it is also common to offer benefits in kind, such as a company car, laptop or mobile tablet for everyday activities.
THE TECHNICAL SALES OR PRE SALES REPRESENTATIVE
Make no mistake: the technical salesman is also a man in the field.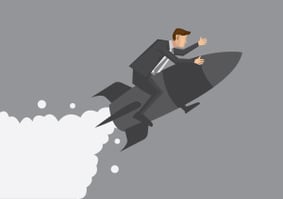 Its particularity is its technical competence. It is based on the latter and on the excellent knowledge he has of products and its customers in order to develop tailor-made offers. He is an expert who knows how to adapt the products of his company to the needs of the customer and increase the turnover, while optimizing the offer he represents.
How to pay a technical sales person?
The technical salesman is attached to the commercial success. It is recommended to allow him to work in pairs with a commercial and to set a bonus for his collaborative work, and another that will be a function of his rise in competence.
THE OFFICE BASED SALESMAN, A PROFILE NOT TO NEGLECT
In contrast to his peers, this salesman spends 90% of his time prospecting and answering to customers by mail or phone. This is not what a salesman is really dreaming for. But in the end they find their account and harvest the fruit of their labor by achieving very good results. Especially when you have the good idea to apply to them an objective based incentive commpensation as a basis for calculating their monthly salary.
How to pay an office-based salesman?
Some examples of compensation by objectives to use:
Compensation on the number of converted customers and / or the increase in turnover
Compensation on CRM qualification
Number of outgoing calls / productivity
THE BUSINESS DEVELOPER: MARKETER AND SELF SUCCESSFUL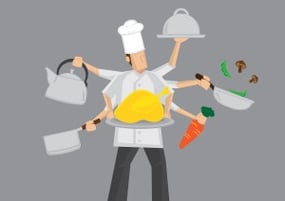 The objectives of the Business Developer are long-term, unlike the usual sales people that are defined in the short and medium term. It is an agent who follows his prospects in time and space to develop effective marketing, marketing and communication strategies. He has a mixed profile of "hunter / breeder". His position has an entrepreneurial dimension.
How to pay a business developer?
His compensation mode can be adapted according to the situation with two variable bonuses. The first is a commissioning on launch business. It is justified by the fact that it is impossible to create a reliable and coherent objective without knowledge of the market, and that it is also impossible to over-distribute in variable compensation and impact its profitability. Finally, the second is sales versus target bonus when the company can better anticipate its sales forecasts.
THE ACCOUNT MANAGER: A CUSTOMER SATISFACTION EXPERT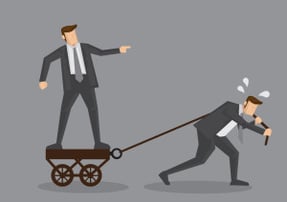 The account manager is a salesman who shows a great availability towards his customers. He is also curious and accompanies customers so that they can find the solution or strategy that best meets their needs. He is also a pedagogue who trains and guides the client, while showing him how to take advantage of his previous mistakes. It can also assume the role of marketer when its commercial approach is part of a logic of "Account Based Management" towards large accounts.
How to pay an account manager?
Its compensation mode is however very simple: in addition to the fixed base, you must grant him a compensation relating to the evolution of the turnover of the customers constituting his portfolio and on the customer satisfaction.
THE ADVISOR (BANK/INSURANCE/MEDICAL) :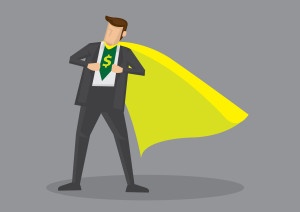 Its name may not indicate it, but the advisor, whether he works in a bank or an insurance service, is also a salesman. He delivers advice to his clients ... more or less interested. Because his role is primarily to sell. He too is subject to commercial objectives, with a mode of incentive compensation.
How to pay an advisor ?
Its compensation mode is based on a predominent fixed part, 80 to 90%, and a variable part, which is dependent of its quantitative and qualitative results. These are fixed by the management on lines of products of the insurance, credit, etc..
Bank companies in particular also organize commercial challenges to encourage their advisors to boost their sales over a given period, on a given product.
To learn more about calculating and determining the compensation of your sales people, download the white paper "The 10 golden rules of incentive compensation" on our website.